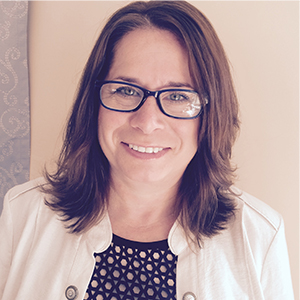 Evaluation Capacity-Building Coach
Wendy McClanahan is President and Founder of McClanahan Associates, Inc (MAI). For over twenty years, Dr. McClanahan has used her research and evaluation expertise to help programs, initiatives, and organizations maximize their desired impact. Dr. McClanahan believes that evaluation is rooted in a system of white power and privilege. MAI uses culturally responsive and equitable research practices that shift the power to the individuals most impacted by the program and evaluation. Dr. McClanahan conducts research with, and not on, her clients and their constituents, values the assets of her clients and the people with whom they work, and helps her clients build their own internal capacity for learning.
Over her career, Dr. McClanahan has led evaluations of programs that aim to support youth who have been impacted by deeply rooted systemic inequities that threaten their well-being. Currently, Dr. McClanahan coleads research with the Boys and Girls Clubs of America's Youth Arts Initiative (YAI) which aims to provide access to high-quality afterschool art skill development for youth from underserved communities. In addition to producing field-building reports for YAI, the design includes formative feedback each of which includes real-time on-site debriefings, written site-specific memos, and initiative-wide formative feedback. The recent redesign of the initiative was guided by the needs of participating Clubs and will share lessons learned with them and the field quickly to help guide programming during the COVID-19 pandemic.
Dr. McClanahan is the principal investigator on the mixed-methods evaluation of the Work Progress Program (WPP) for the NYC Human Resources Administration (HRA) and the Mayor's Office for Economic Opportunity (NYC Opportunity). In addition, she currently coleads the Pew Fund's Evaluation Capacity Building Initiative (ECBI) and serves as a coach in the initiative. In the past, she served as the principal investigator of the implementation and impact studies of Philadelphia's Youth Violence Reduction Partnership (YVRP), which has worked to reduce youth homicides in Philadelphia for over a decade. Dr. McClanahan was also the principal investigator of the multi-year Elev8 initiative evaluation, which aimed to understand how Elev8 sites and programs can strengthen their work to support students, families, and communities.
Prior to forming McClanahan Associates, Inc., Dr. McClanahan spent eighteen years at Public/Private Ventures, the last seven of which she served as senior vice president for research and evaluation. She received her PhD in criminology from the University of Pennsylvania, holds an MS in human development from the Pennsylvania State University and a BA in psychology from Lehigh University. When Wendy isn't working, she skis and hangs out at the beach with her husband, dog, and two adult children and their families (when they are available!). She also has a new grandson who she visits in Cincinnati as much as possible.