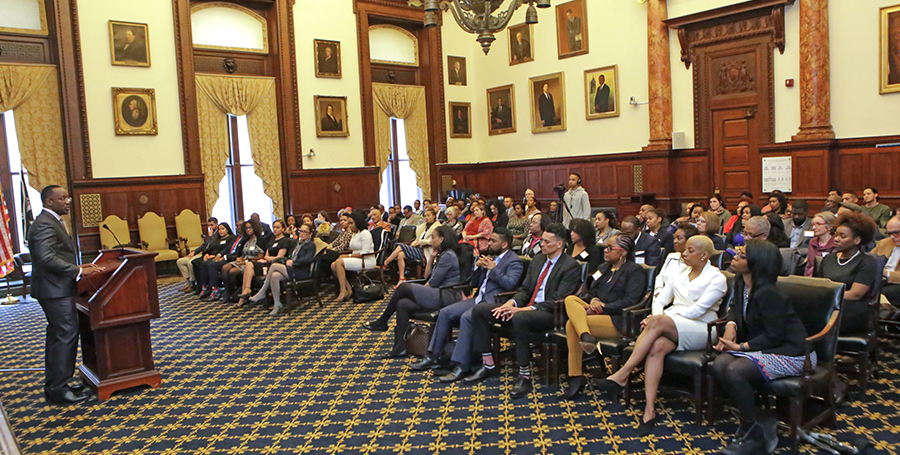 Featured learning and development project
ImpactED and DiverseForce are proud to partner together to offer the DiverseForce On Boards program, providing the training necessary for leaders of color to achieve greater effectiveness as organizational leaders while making a social impact.
The DiverseForce On Boards program was founded in 2017 to address the lack of racial/ethnic diversity on nonprofit boards. Our program is designed to train professionals of color on board governance and to facilitate their placement on governing boards. The program curriculum focuses on three key areas:
Board preparation: Participants gain in-depth training and preparation to serve on the governing board for nonprofit organizations. The curriculum covers board leadership and governance topics which include strategic planning, financial leadership, legal roles and responsibilities, fundraising, and more.
Leadership: Board participation is an excellent way to exercise leadership competence. Through our culturally informed leadership "lunch and learns" with a certified executive leadership coach, participants develop a deeper understanding of their personal leadership style and how to prepare for more complex roles in any organization.
Inclusion and diversity: Participants are empowered to be change agents on boards by helping organizations to be more culturally-aligned with the communities they serve. Inclusive and diverse teams make better decisions and can help to expand the networks of funders, volunteers, and other key stakeholders. Participants learn steps to institutionalizing inclusivity and diversity.
For interested participants
If you're interested in staying informed on the next cohort enrollment period, please complete the Participant Interest Form.
For interested organizations
If your organization is interested in being added to our growing list of nonprofit matching partners, please complete the Board Needs Assessment.
To learn more about the program, visit the DiverseForce On Boards website.
Download the DiverseForce On Boards program overview (PDF).