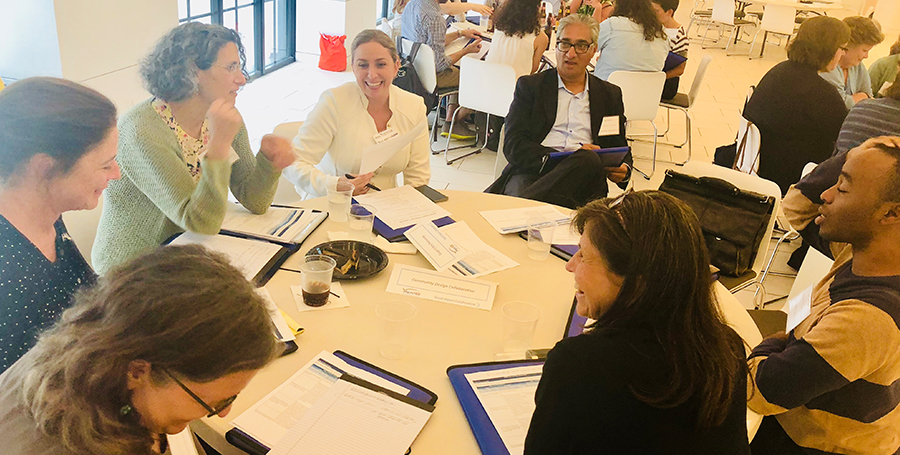 Featured learning and development project
In collaboration with partners Connect the Dots and Witty Gritty, ImpactED launched the Nonprofit Leaders Circle, funded by The Barra Foundation, in response to the shifting needs of the nonprofit community amidst COVID-19 recovery efforts.
The Nonprofit Leaders' Circle will support The Barra Foundation's grantees as they work to respond to shifting community needs. The program will provide nonprofit leaders with opportunities for continuous peer-to-peer learning and resource sharing across organizations.
To inform the design of this program, we surveyed Barra Foundation leaders and hosted a convening in fall 2020 to better understand their goals and needs. Building on what came out of the work in the fall, the Nonprofit Leaders' Circle will host a series of convenings and small group peer community sessions. Additional details described below:
Convenings. These convenings elevate promising practices from the group and provide opportunities for leaders to share ideas and discuss how to apply the strategies.
Peer Community. The purpose of this community is to provide a forum for leaders to share and learn from their peers.
Resources. Over the course of the year, we will be building out a resource toolkit with concrete strategies and case examples aligned to the key challenges and topics.
To learn more about the Nonprofit Leaders' Circle convenings – please refer to our Blog Posts: Strategic Planning & Prioritization, Organizational Culture & Staff Engagement and External Stakeholder Engagement & Communications. 
To learn more about the program, visit the Nonprofit Leaders' Circle website.
Download the Nonprofit Leaders' Circle program overview (PDF).