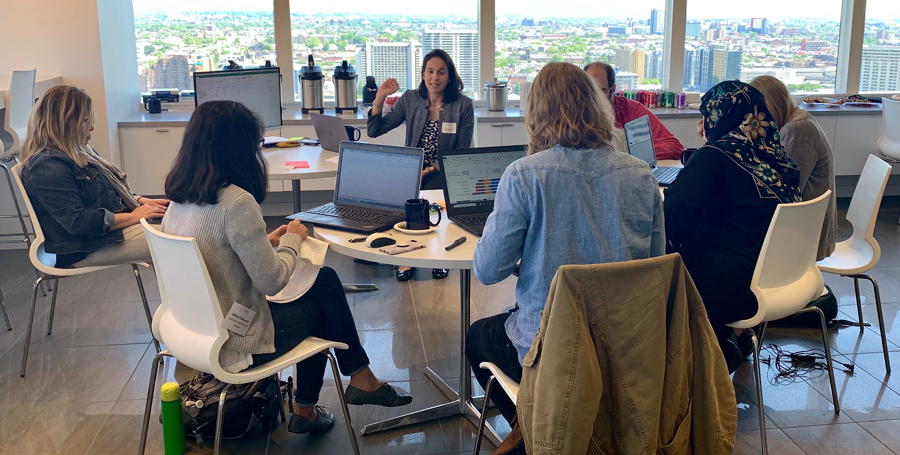 Our services increase organizations' effectiveness by equipping leaders with the knowledge, skills, and tools they need to achieve greater impact in the social and public sectors. We specialize in the following services, which can be customized to meet your organization's unique needs:
Research and evaluation services
Our unique approach to research and evaluation focuses not only on data collection and analysis but also on developing a customized evaluation strategy and plan for using data to inform learning and action. We believe that centering equity ensures the research and evaluation process is responsive to community needs and goals, produces accurate results, and leads to actionable recommendations.
Learn more about research and evaluation »
Learning and development services
Through the University, ImpactED has access to extensive infrastructure for program development and facilitation of adult learning. We believe that learning should be responsive, practical, and collaborative, and our trainings are customized to meet the needs of our participants. Programs are grounded in key principles of instructional design and adult learning, create a community of learners, and provide leaders with strategies and accountability for institutionalizing diversity, equity, and inclusion policies and practices.