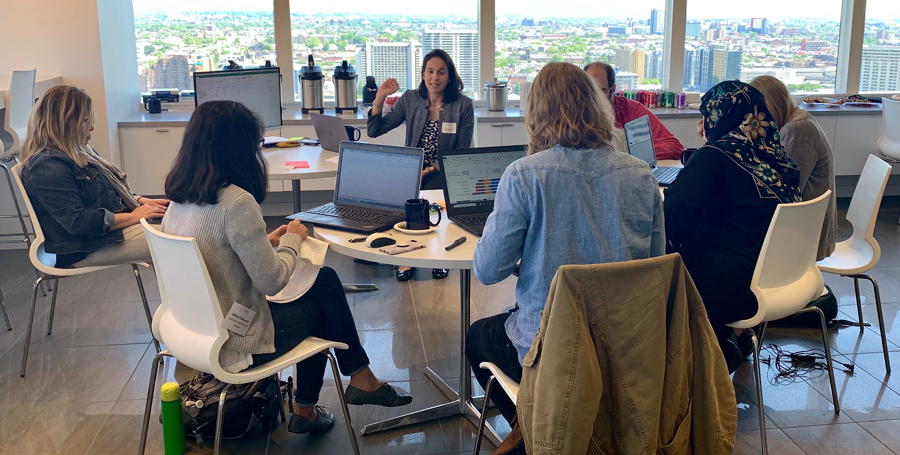 We partner with social change agents and mission-driven organizations who are passionate about having a social impact in the communities they serve. Our services are designed to equip our partners with the knowledge, skills, and tools to achieve greater impact in the social and public sectors.
Strategy services
Our strategy services help organizations get to the heart of why they exist, who they serve, and how they work to create social change. This clear vision and strategy helps our partners better understand how their work responds to community needs and goals and how they can communicate externally with funders about their impact.
Evaluation services
Our unique approach to research and evaluation focuses not only on data collection and analysis but also on developing a customized evaluation strategy and plan for using data to inform learning and action. We believe that centering equity ensures the research and evaluation process is responsive to community needs and goals, produces accurate results, and leads to actionable recommendations.
Leadership services
Our leadership services equip leaders at all levels with the skills and mindsets they need to build inclusive cultures and networks. Inclusive leadership cultures support our partners' commitment to learning and help them maximize the potential of their teams and organizations.
How we work with partners
Our services are customized to meet individuals and organizations where they are. We offer a variety of types of supports that can be applied to any of our evaluation, strategy, or leadership services.