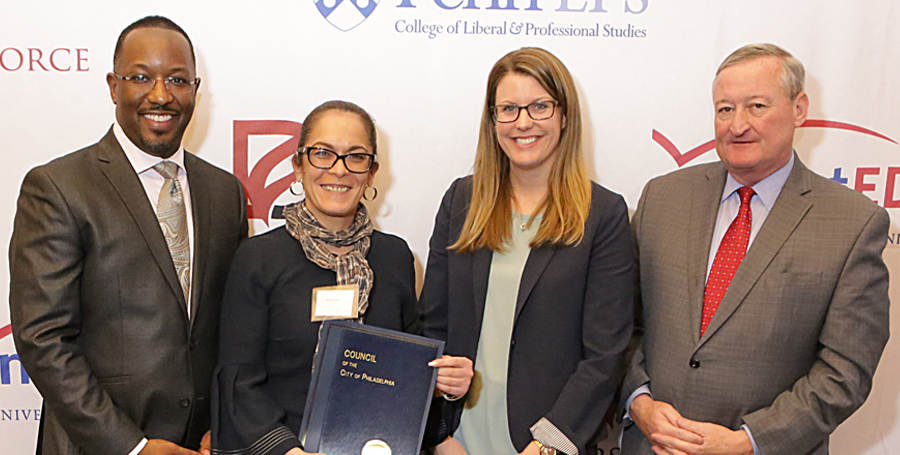 Who we work with
We work with organizations who are committed to advancing equity, are passionate about having a social impact in the communities they serve and are dedicated to continuous improvement and learning. 
Social and public sector organizations
We work with social and public sector organizations who are dedicated to using data to inform program, policy, and organizational improvement. Organizations either hire us as an external consultant or participate in one of our training programs.
Foundations
We work with foundations who are committed to building organizational capacity and evaluating the impact of their strategy. We provide evaluation and leadership development training for nonprofits within their portfolios.
ASAP/After School Activities Partnerships
Benefits Data Trust
Bethesda Project
Broad Street Ministry
Camden Education Fund
Catalyst Community Conversations, University of Pennsylvania
Center for Advocacy for the Rights and Interests of the Elderly (CARIE)
Chester Education Foundation
Community Design Collaborative
Cooper's Ferry Partnership
Crime Victims' Center of Chester County
Delaware County Women Against Rape
Depaul USA
Drueding Center
Face to Face
Families Forward Philadelphia
Fleisher Art Memorial
Free Library of Philadelphia Foundation
Garage Community & Youth Center
Greater Philadelphia YMCA
Health Information Project
Horizons at Greene Street Friends School
Independence Seaport Museum
Inglis Foundation
Jewish Family and Children's Service of Greater Philadelphia
John Heinz National Wildlife Refuge
Lenfest Center
Let It Ripple
Maternal and Child Health Consortium
Maternity Care Coalition
Mt. Airy CDC
Opera Philadelphia
People's Emergency Center
Philabundance
Philadelphia Futures
Philadelphia Local Initiatives Support Corporation (LISC)
Philadelphia Parks & Recreation
Philadelphia Water Department
Paideia Program, University of Pennsylvania
Senior Community Services, Inc.
Springboard Collaborative
Sustainable Business Network
The Intergenerational Center – Temple University College of Education
The Village of Arts and Humanities
The Wardrobe
West Philadelphia Skills Initiative
Women Against Abuse
YouthBuild Philly Charter School
Who our work impacts
We believe that constituents and community members should be key stakeholders in evaluation efforts. Otherwise, evaluators are basing recommendations and decisions on incomplete, and possibly inaccurate, information. In many cases, the constituents most directly affected by an evaluation are not aware that the evaluation is happening and may not consider themselves stakeholders in the evaluation or even, in the organization. We address this power dynamic by working with our clients to engage constituents and community members in each stage of our projects.
Who we partner with
We recognize the limitations of our own perspectives and believe that collaborative efforts produce better results. Since we are based at Penn, we are able to take advantage of the expertise across the University and have also developed several strategic external partnerships. Our partners provide valuable content expertise and help us expand our reach to new communities. 
Our partners include:
Interested in working with ImpactED? Submit the form on our Contact ImpactED page and we'll get in touch with you within two business days.