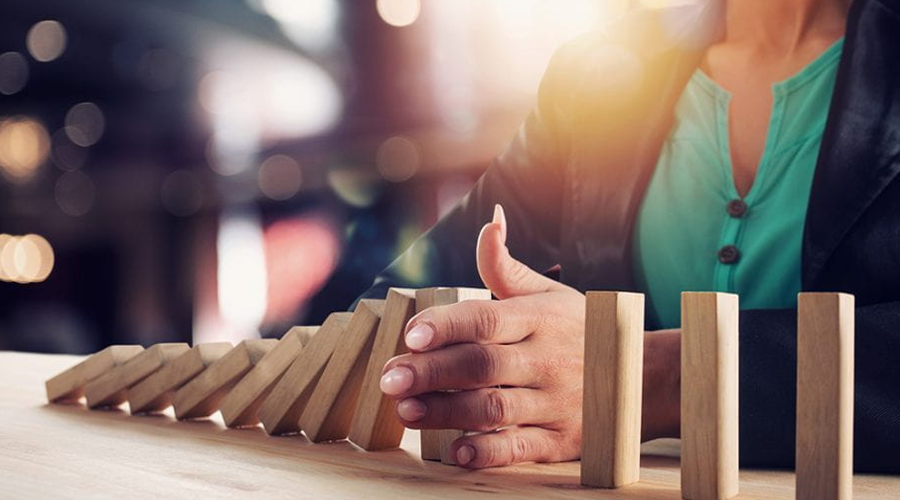 Sound and resilient leadership is critical to the success and health of organizations in this unprecedented time. This week's post highlights our Top 5 resources for effective leadership during the crisis. We hope these strategies provide guidance and inspiration to the leaders on the front lines.
What it takes to be an 'Abundant Leader' – from The Forum for Knowledge and Social Impact. This article discusses the power of 'Abundant Leadership,' which asks readers to focus not only on their outward-facing attributes but on their 'inner game.' It includes prompts to encourage introspection, self-awareness, and growth mindset. Click here to read more about abundant leadership.
How to Think About Long-Term Strategy When You Can Barely See Past Tomorrow – from IDEO. This article encourages leaders to take stock of their organization's values and strategies and to consider revising them to support innovation and aspirational goals.  Click here to read more.
Guide to Resilient Leadership During the COVID-19 Crisis – from Stanford Social Innovation Review. SSIR has compiled a list of articles to help social change leaders address operational and financial problems caused by the COVID-19 crisis. Articles address topics like collaboration, fundraising, and creative thinking.  Check out the resources they've compiled here.
How Leaders Can Create a New and Better Normal – from the World Economic Forum. This article discusses how leaders can energize their teams by looking outward, embracing trust, and providing vision for a successful future. Find out more about resilient leadership here.
A Compass for the Crisis: Nonprofit Decision Making in the COVID-19 Pandemic – from The Bridgespan Group. The Bridgespan Group provides insights from their 20 years of experience advising nonprofits. This article discusses how a clear set of decision-making principles can help leaders steer their organizations through a crisis and beyond. Read more about nonprofit decision making here.
There is no question that we need effective leadership, now more than ever. However, leaders have faced extraordinary challenges over the last few months. At ImpactED, we've had the privilege of working with leaders who have stepped up and responded to the needs of the community – see last week's Top 5.
How have you seen leaders show up during Covid-19? What strategies have you used to sustain your own leadership?
We will continue to share our Top 5 series on a weekly basis, so make sure you are following our Facebook and/or Twitter accounts to stay in the loop. If you are aware of additional opportunities please share them in the comments or tag them on our social media pages.