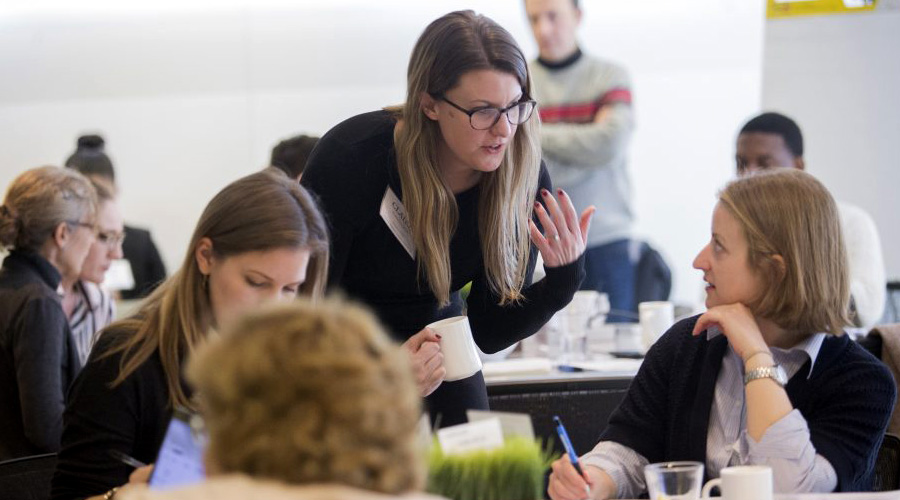 In 2016, ImpactED launched an exciting new initiative called the Social Impact Collaborative (SIC) with support from the William Penn Foundation (WPF). The SIC is a rigorous training program that helps organizations use data to accelerate social change.
The inaugural SIC cohort year ran from December 2016 through October 2017. During the program, ImpactED worked with 10 organizations. Participants included groups with diverse missions and focus areas, including education, arts and culture, public space, and sustainability.
The SIC supports participants through group training sessions, differentiated technical assistance, an online resource toolkit, and vital opportunities for peer learning. Throughout the program, organizations develop logic models to clearly articulate their mission and goals; learn how to build and sustain data-driven organizational cultures; and improve their ability to measure and communicate their results and impact to key stakeholders.
Organizations in the first cohort of the SIC are now better prepared to track, analyze, and share their results, and poised to serve the Philadelphia community in an even more strategic and meaningful way. To learn more about the SIC, check out this video and hear directly from participant organizations, or read ImpactED Founder Claire Robertson-Kraft's article on Generocity.com.
 
For more information on the program and application process for Cohort 3, click here