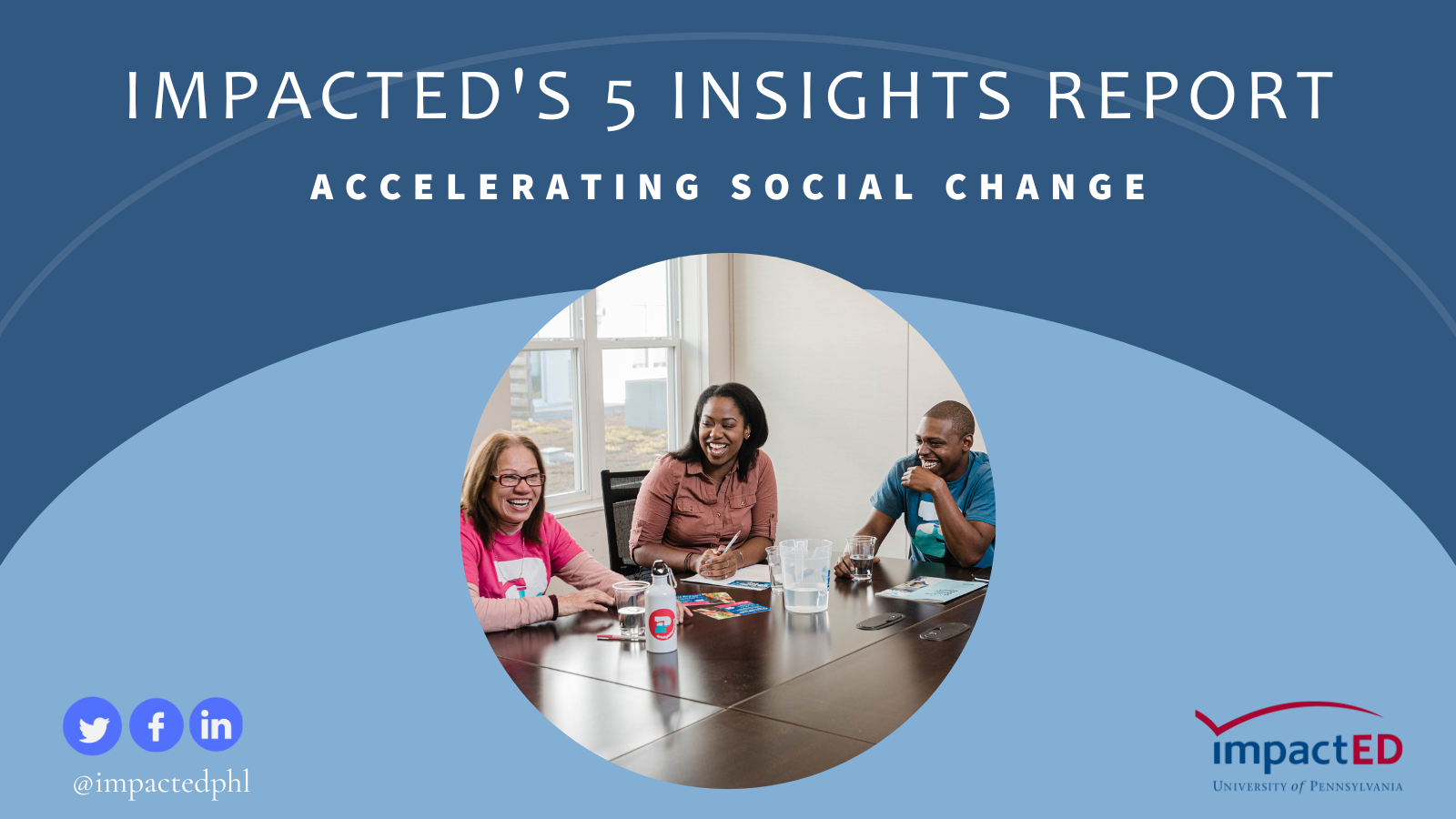 "Ultimately, we've learned that creating sustainable change requires setting a clear vision of who you serve and the impact you are working to achieve. It means using insights to inform continuous improvement across every aspect of your work. And it requires developing an organizational culture that supports learning and growth."
Claire Robertson-Kraft
ImpactED Executive Director
As we reflect on five years of partnership with 100+ social change organizations at ImpactED, we are taking a moment to look both backward and forward. Over the last five years, we have watched our partners take courageous steps in the face of uncertainty and crisis. They responded to an immediate—and growing—need among the communities they serve while also launching new innovations to address deep-seated inequities. 
We recently sat down with several of our partners to hear their reflections on their work and how they're thinking about the future of social change. Our new report, 5 Insights for Accelerating Social Change, highlights the five common insights that emerged from these conversations. 
To kick off 2023, we will be sharing additional examples and actionable strategies for a new insight each month of the new year. If your organization is wrestling with similar issues and interested in partnering with ImpactED, please reach out to us at impact-ed@sas.upenn.edu.