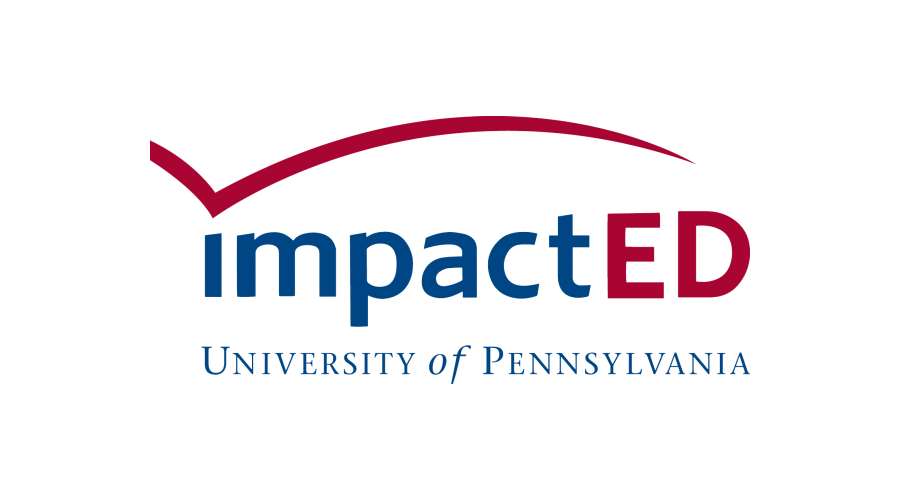 "Trust the process." – Philadelphia 76ers
At the beginning of our work with clients, we ask them to trust the process. While our team (at least some of us) are avid sports fans, this is more than a classic Philadelphia sports reference. Our mission at ImpactED is to empower leaders with critical skills and data to accelerate social change. The only way to continually improve is to push yourself – and your organization – beyond your comfort zone. This requires trusting the work you put in and recognizing that change takes time. 
Over the last year, we have worked with over 50 organizations and 200 leaders in the region and seen how curiosity, humility, and a whole lot of hard work can advance social change. The work we engage in inspires us each day. But it's also hard. Continuous learning requires asking big questions and often being comfortable with not having all the answers. 
As we move into the 2019-2020 year, we're committed to continuing to trust the process and ask you to join us. Take a look at our annual report to learn more about our work and our impact.
With gratitude,
Claire Robertson-Kraft
Founder & Executive Director
---
Our Amazing Team! 
Assistant Director of Learning and Development 
ImpactED is thrilled to introduce our newest team member, Assistant Director of Learning and Development, Alex Bird Becker!
Alex will provide crucial management and evaluation support for ImpactED's learning and development efforts, with a particular focus on our evaluation capacity-building programs. Alex leverages a strong background in teaching and program development, and a commitment to ImpactED's core values of empathy, excellence, and continuous improvement. Learn more about our growing team here.
2019 – 2020 Fellowship 
ImpactED's fellowship program continues to accept talented graduate students from the University of Pennsylvania to support our work! Launched in 2017, we have benefited from the support of 17 student fellows, and in turn, students have developed their skill sets and bolstered their resumes to prepare them for the workforce. This year, we have the great pleasure of working with the following student fellows:
Rosybell Maria
Isabel Nardi
Dana Kayser
Michelle Katz
Galia Abramson
Brian Mechanick
Sean Turner
Xinyu (Catherine) Wang
Our Fellows come from diverse backgrounds and career foci, from education to public sector consulting to criminal justice reform. Check out our about page to learn more about them! 
---
Featured Work
Drink Philly Tap
Over the past 4 years, our research with the Philadelphia Water Department (PWD) has consistently found that 40% of city residents drink bottled water at home (instead of tap). To put this research into action and promote Philly's safe drinking water, we've partnered with the Water Center at Penn, PennEnvironment and PWD to launch the Drink Philly Tap campaign. 
Drink Philly Tap empowers Philadelphia residents with information and knowledge to choose tap water over bottled water. To
date, Drink Philly Tap has recruited and trained 19 ambassadors and collected nearly 5,000 Take the Tap pledges. Join thousands of Philadelphians who are signing the pledge to Drink Philly Tap and help make our city cleaner, greener, healthier, and more prosperous. Take the pledge here – https://drinkphillytap.org/pledge/
Also, check out the Philadelphia Inquirer article that features how the Drink Philly Tap project is shedding light on the factors that affect Philadelphians trust in their tap. 
DiverseForce On Boards Program Welcomes a New Cohort
This Fall, DiverseForce On Boards will be welcoming its fourth cohort of participants. Founded in 2017 as a partnership between DiverseForce and ImpactED, the program provides leaders of color with the necessary knowledge, skills, and network to catalyze social change.
Over the last year, we were able to expand our services and begin training two cohorts of participants each year. To date, over 150 nonprofit boards have signed on as matching partners. 
If your organization is interested in becoming a partner, please fill out our Board Needs Form.  
DiverseForce On Boards by the Numbers
100% of participants agreed or strongly agreed that the trainings were high quality and provided concrete tools and deliverables that would support their organization's growth
98% of program participants are promoters of the program
150+ organizations signed up to be matching partners
---
Join Us! Fall 2019 Events
Social Impact Collaborative Final Showcase
Wednesday, September 25th, from 5:00pm to 8:00pm
The Social Impact Collaborative (SIC) is designed to enhance organizations' ability to impact the communities they serve. Check out our latest blog post for more information on how our program participants have trusted the process and put their data to action!
As we come to the end of the SIC's first year for our second cohort, we invite you to join us for our Final Showcase on Wednesday, September 25th from 5-8pm at Fleisher Art Memorial and hear from leaders from the following organizations as they deliver a lightning-style talk that shares the story of their impact. 
Community Design Collaborative
Cooper's Ferry Partnership
Families Forward Philadelphia
Fleisher Art Memorial
Free Library of Philadelphia Foundation
Independence Seaport Museum
People's Emergency Center
Philadelphia Parks & Recreation
Sustainable Business Network 
The Village of Arts and Humanities   
Public Policy in Practice with Mary Ellen Iskenderian
Thursday, October 3rd, from 5:30pm to 7:30pm
The Public Policy in Practice Series, led by Fels Distinguished Fellow Elizabeth Vale, is designed to provide students with a variety of perspectives and compelling personal narratives that will help them not only form their opinions on important issues but will also help shape their careers. This series is offered in conjunction with the Fels graduate Public Management course required of all Fels MPA and Executive MPA students. Fels is proud to offer these important conversations to the entire Penn community and members of the public.
Please join Fels for a conversation with Mary Ellen Iskenderian, President and CEO of Women's World Banking.