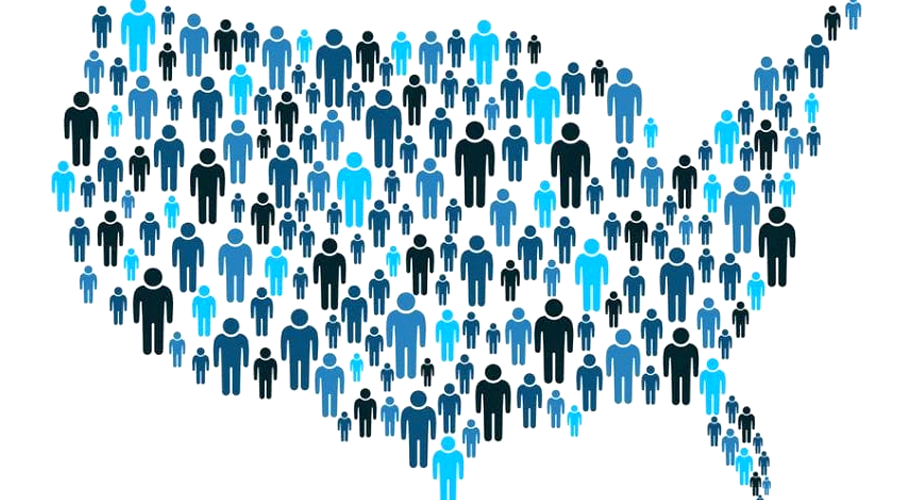 ImpactED works with dozens of organizations in the local area that rely on funding support to assist Philadelphia's underrepresented communities. ImpactED is in the business of both supporting and empowering local partners and the community to catalyze social change via concrete, data-driven evaluation methods. This is one of several important reasons as to why the 2020 Census data collection process is relevant to ImpactED's work. 
2020 Census Data Collection
The U.S. Census is the most widespread, critical, and influential data collection managed by the federal government. While only issued nationwide once every ten years, the data collected directs funding to states and cities on many issues, including healthcare, housing, and education. Census data also informs the number of congressional seats per district and voter redistricting. 
With the 2020 Census timeline shortened by nearly 30 days, underrepresented communities are at greater risk of being undercounted than ever before. Underrepresentation of these groups will have direct consequences on the funding allocated to community organizations providing critical public services. Both the North and West Philadelphia communities have been historically undercounted. In the 2010 Census, West Philadelphia was one of the most undercounted communities in the country, with approximately 46% of households submitting the survey. Likewise, the response rate in North Philadelphia was similarly low; nearly every other home did not return their Census survey. Philadelphia County's response rate in 2010 was 62%, which is nearly 10 points higher than where the City's total response rate (53%) stands as of September 1, 2020.
Here are key reasons why every Philadelphian should complete the 2020 Census: 
All underrepresented communities need a voice in this year's Census count
Renters, communities of color, low-income residents with limited access to the internet, and the immigrant community are among those that are both routinely and historically undercounted, both locally and statewide. The 2020 survey is the first survey where respondents are encouraged to complete online, making it more difficult to reach those that do not have consistent access to the internet. In 2010, just under 50% of residents in the 3rd Congressional District–which crosses neighborhoods that are historically undercounted– responded to the survey, compared to all other districts. Response rates of other districts averaged just over 65% statewide during the last decennial count. That reported gap relative to Philadelphia was the largest recorded of any other member of the Congressional Black Caucus. 
In 2010, children of color were undercounted in Pennsylvania. The state reportedly undercounted just over 25K children of color, which equates to a loss of approximately $44M. The undercount stems from lack of internet access, hurdles posed by immigration, and non-connection to the Census system itself by some racial and ethnic groups. 
Philadelphia recently determined that public schools will rely on virtual instruction for at least the first few months of the 2020-2021 academic year. The School District of Philadelphia includes more than 80% of students of various race and ethnic backgrounds that rely on federally and state-funded public services. Federal dollars provided by an accurate Census count in 2020 will further contribute to the continued success of Philadelphia's future leaders.
The City's homeless population is another routinely undercounted population. As the poorest major U.S city with more than 5,700 homeless persons on any given day, Philadelphia Census takers are targeting this population as the nation eyes the 2020 deadline. Organizations such as Project HOME are partnering with the City of Philadelphia's Philly Counts team to ensure those experiencing homelessness are being counted.
The 2020 Census data is crucial to Philadelphia's post-pandemic recovery
Every survey response amounts to $21K in federal funding support of needed programs and supports in local communities over the next 10 years. ImpactED's valued partners directly serve Philadelphia residents in various neighborhoods, including those in the routinely undercounted sections of the City. The 2020 Census data is crucial to Philadelphia's post-pandemic recovery and economic success in the next decade, as both the government and nonprofit sectors constrict budgets, reorganize, and reimagine a more realistic future. Data-informed decision-making will be a key ingredient to helping organizations and community leaders navigate challenges and rebuild. 
Collecting accurate data is the first important step: If you have yet to do so, be sure to take 10 minutes to complete the 2020 Census by the October 31st deadline. Make sure to share this post with your friends and colleagues to both introduce them to ImpactED's work and encourage them to complete the Census as well!
---
Two-time University of Pennsylvania alumna Talia Adell Stinson received her Bachelor's Degree in English and a minor in Sociology in 2005. She received her Master's in Public Administration and a Public Finance Certificate in 2010. In her near 15-year career, she has worked in local government, the nonprofit sector, and in the private sector in Philadelphia. Talia is the first guest blog contributor for ImpactED.